Professional Concrete Contractor In Manassas, VA
Concrete is a versatile building material that can be used for various projects. Look no further than our team if you're looking for a professional concrete contractor in Manassas, VA. We have years of experience crafting concrete structures, both big and small, and we're always up for a new challenge. We take pride in our work and always strive to produce results that exceed our clients' expectations.
Dependable And Affordable Concrete Contracting
Concrete contracting doesn't have to be expensive, and it doesn't have to be a hassle. We are a dependable and affordable contractor who can get the job done right without breaking the bank. Concrete is a versatile material used for everything from patios to driveways to sidewalks. We can help you choose the right concrete mix for your project and provide expertise on installation. We offer the best prices and the most reliable team when you're ready to start your next concrete project. You'll be glad you did!
Manassas Concrete Pros is a professional that can provide you with quality concrete services for a price that you can afford. We are reliable and will work hard to get the job done right so that you are happy with the results. 
Concrete Contractor With Honest Works Value
Many concrete contractors are out there to scam customers and take their money, but Manassas Concrete Pros is not one of them. We have a long history of providing quality concrete services at a fair price, and we always put the customer first. When you hire Manassas Concrete Pros, you can be sure that you're getting the best concrete contractor in town.
We're The Best In The Service
Many people believe that all concrete contractors are created equal. However, this could not be further from the truth. Here at our company, we take pride in being the best in the service. We have a team of highly skilled professionals dedicated to meeting your needs and specifications. No job is too big or too small for us, so please don't hesitate to contact us today! You won't be disappointed.
We're Your Local Concrete Contractor You Can Trust
There's something about concrete that makes people trust it. Maybe it's the solidity of the material or its long history as one of the most popular construction materials around. When you need a concrete contractor for your next project, you want to know you're working with someone you can trust. 
At Manassas Concrete Pros, we've been serving our local community for long years with quality concrete work done right, on time, and within budget. We're proud of our reputation as a reliable contractor who always puts our customers first. And when it comes to concrete, there's no job too big or small for our team. We're your local concrete experts, and we're always here to help. Whether you need a new driveway, patio, or sidewalk, we can get the job done quickly and efficiently. We only use the highest quality materials and techniques to ensure that your project is built to last.
WE LOOK FORWARD TO WORKING WITH YOU!
Stamped Concrete
Stamped concrete is a type of concrete that is textured or imprinted to look like stone, brick..
Concrete Patios
A poured concrete patio is a type of patio constructed out of a poured concrete slab.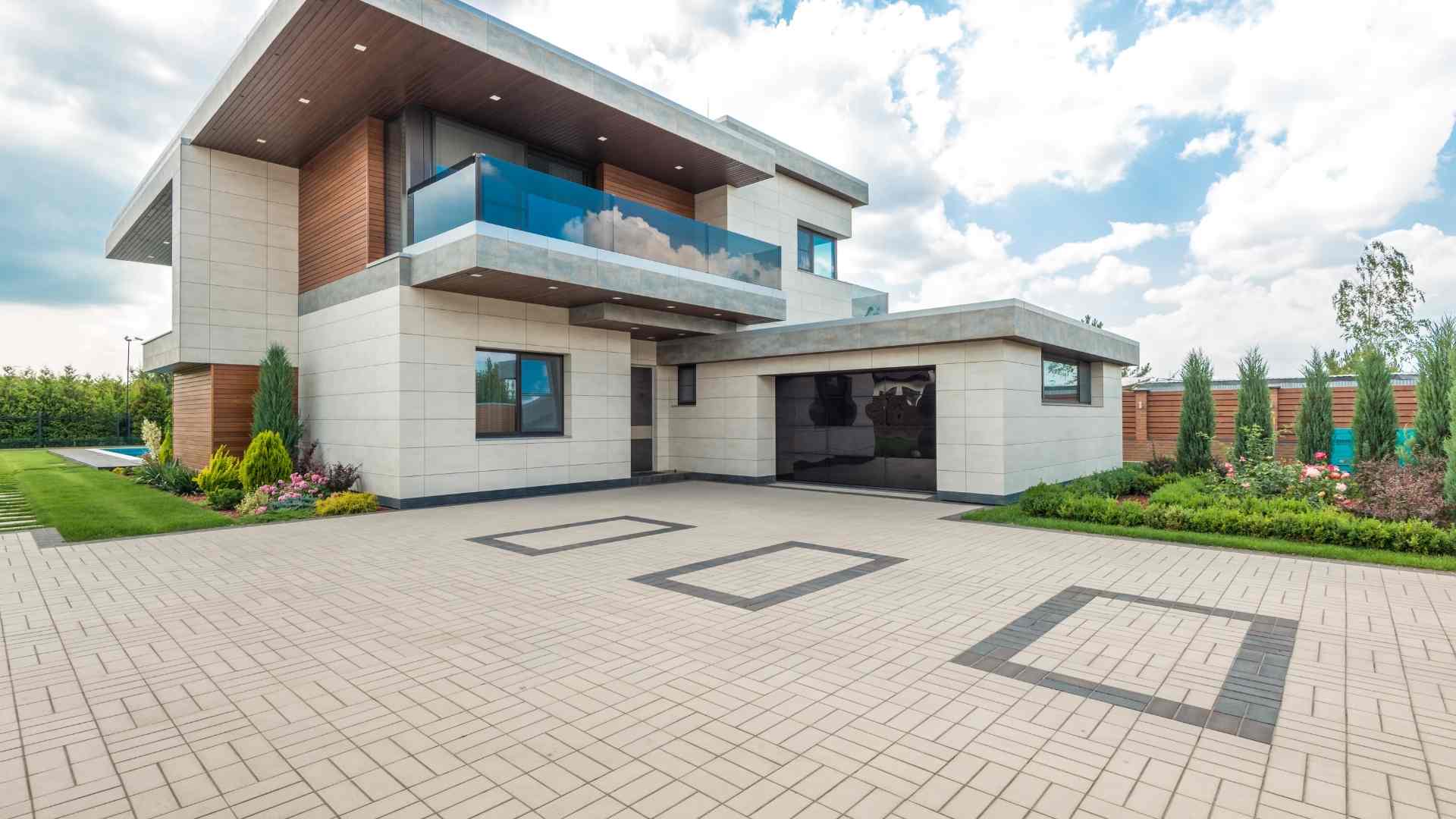 Driveways
A private road allows for access from a public road to a building on adjacent grounds.
Retaining Walls
A retaining wall is constructed to prevent the land behind it from shifting.
Basement/Foundations
A basement foundation is a structural feature of a building that secures it above ground level.
Excellent Customer Service
We are dedicated to excellent customer service. We will work with you from start to finish to ensure that you are happy with the final product. We value your input and feedback to continue to improve our services. We will provide you with the most excellent service you have ever had.
Quality and Convenient Service
Many homeowners often look for quality and convenient services to help with various projects around their homes. Concrete Contractors in Manassas, VA, offer a wide range of services to meet any homeowner's needs. These professionals can do it from driveways to patios and sidewalks to foundations. We assist you with the best quality tools and materials at your home or business.
When it comes to construction, a lot goes into the process. And one important aspect is the material that will be used for the project. For example, concrete is a popular choice for many home builders. This is because concrete is solid and durable. It can withstand different weather conditions and temperature changes. 
Professional Concrete Services For Your Home
Owners of residential properties may choose from various options for constructing their dwellings. Some individuals can go it alone with the project. But a project as large as a home may be too much for novices. Instead, it would be preferable to engage the services of a contractor to assist with the job.
Quality Concrete Work Done Right The First Time
As a professional concrete contractor in Manassas, VA, we have the experience and expertise to handle any substantial project you may have. We can do it all, from foundations to driveways to patios. We take pride in our work and always aim to please our customers.
We understand that concrete work is not always an easy task. We offer free estimates and consultations to ensure that you get precisely what you want and need.
Licensed And Insured Concrete Contractors
When it comes to finding a concrete contractor, you must choose one who is licensed and insured. That way, you can be sure that you're working with a reputable company that will do a good job and is responsible for any damage to your property. Manassas Concrete Pros is a licensed and insured concrete contractor serving the Manassas, VA area for years.
We Offer Competitive Pricing
We offer competitive pricing for all of our concrete services. Whether you need a small driveway or a large patio, they will work with you to get the job done right and within your budget. We work with you without breaking the bank. We also match and beat any written estimates from our competitors. Our services are designed to meet your specific needs and budget.
Satisfaction Guaranteed!
Manassas Concrete Pros is a concrete contractor providing top-quality concrete services to the Manassas, VA area. We have years of experience in the concrete industry, and our number one priority is customer satisfaction. Ensuring our work will meet your needs and exceed your expectations is something that we strive for on every concrete project.
Are you looking for a concrete contractor? Look no further! At Manassas Concrete Pros, we are the best in the business – we have years of experience and a portfolio of satisfied customers. Plus, we use only the highest quality materials to ensure your project is done right the first time. We want to make your dream home or office a reality. You can trust us to get the job done on time and within budget with our expertise.
If your project requires a concrete contractor, please call us today at 571-556-8611. We look forward to working with you!